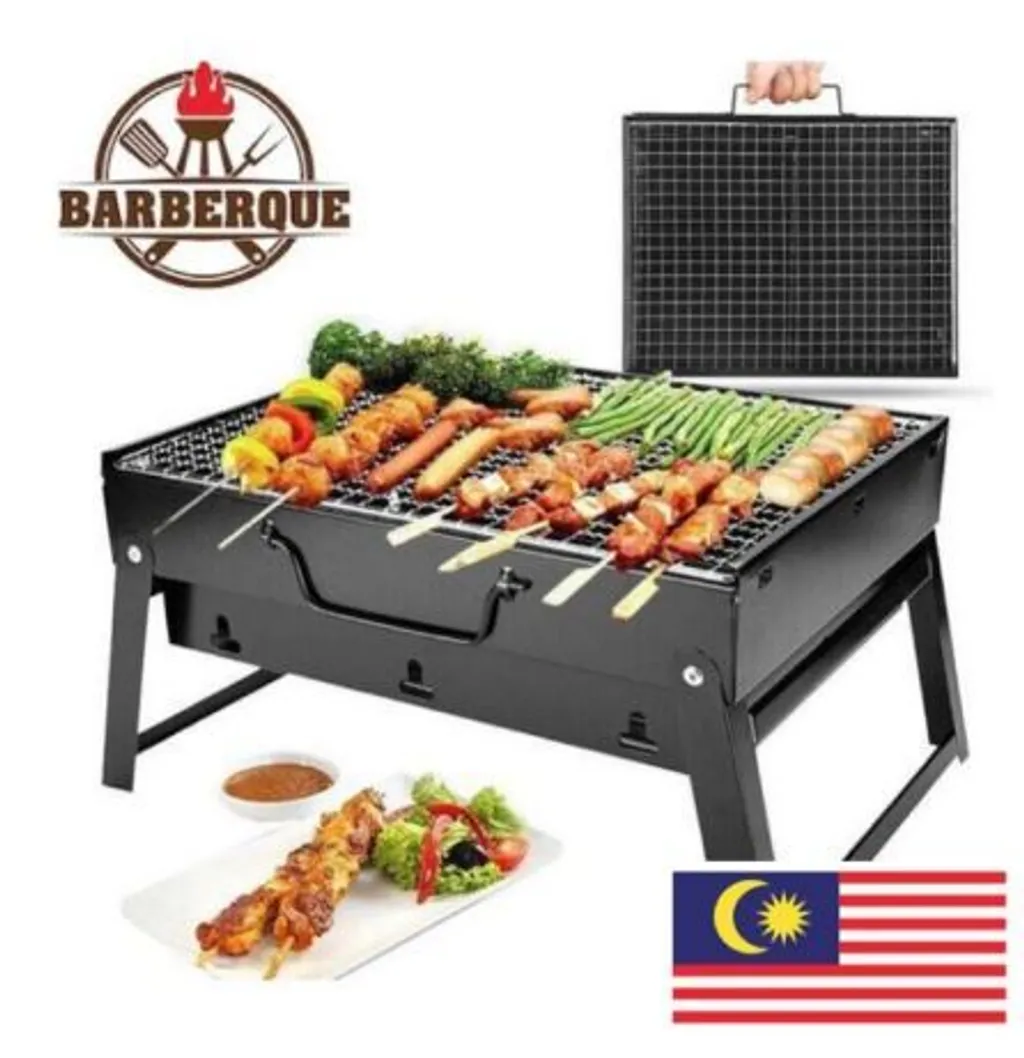 Stainless Steel Anti Rusty Foldable BBQ Grill Charcoal Roast Barbecue Pan 36cm
Product Description :
•Size (L x W x H): 36 x 29 x 20cm
•Folding size : 36 x 29 x 20cm
•Barbecue lovers' best choice
•A portable BBQ Briefcase design with a handle for easy carry
•Great for home travelling, parties, outdoor activities, camping tool, etc.
•Fast set up with steel grill, no assembly needed
•High heat resistance paint used
•Integral wind breaks to stop your hot coals and ash blowing out.
•The sturdy legs keep the barbecue off the ground
•To prevent you scorching anything.
•Large cooking area for you to enjoy your barbeque party.