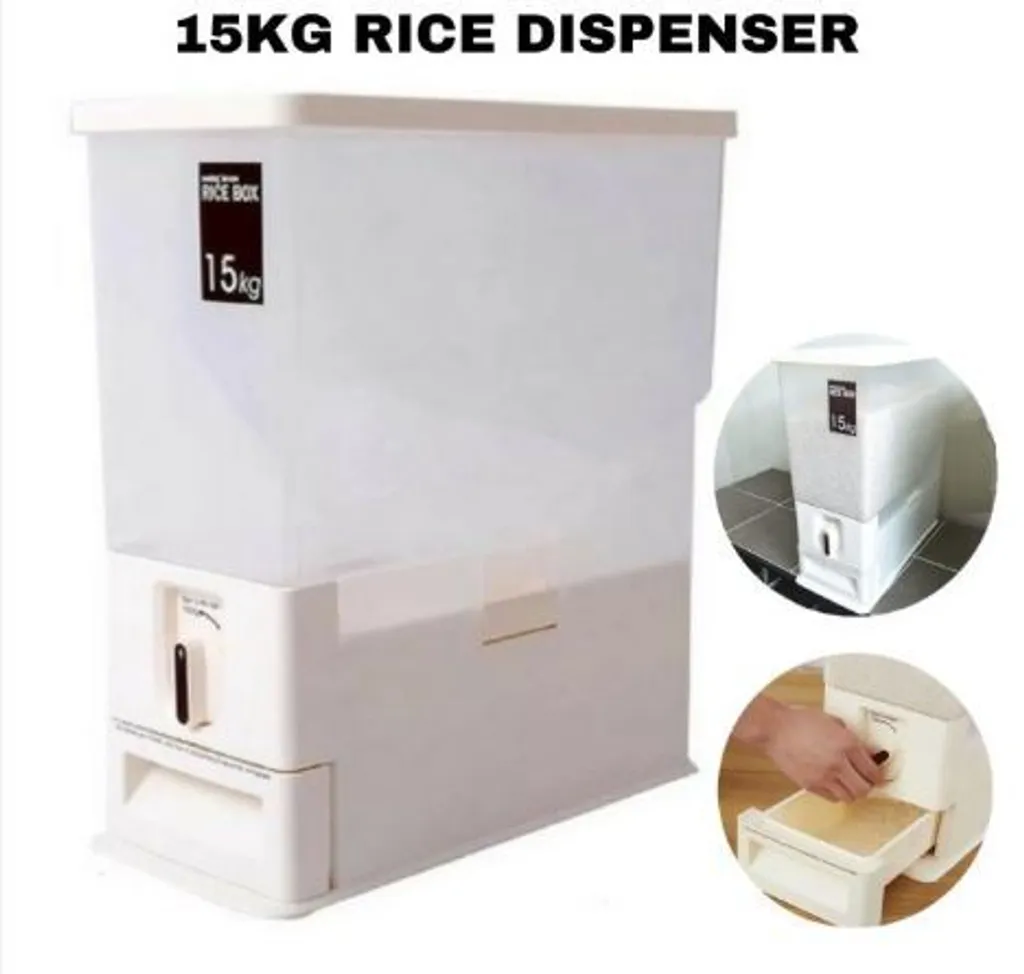 Japanese Rice Dispenser Food Storage Plastic Container Box 15kg Measure Label / Bekas Simpan Beras
Product Description:
•The convenient rice dispenser is loved by the homemakers.
•With a simple press of a lever, an accurate cup of rice is poured.
•Unlike traditional rice dispensers, its drawer design makes it more convenient.
•Small wheels on the bottom and allows you to move it with ease even when it is full.
•No Spills Rice Dispenser!
•Keep Rice Dry & Clean from Nasty Pests!
•A Great Addition to Your Kitchen.
•Brand new and high-quality rice dispenser storage.
•Truly convenient and hygienic to store your staple food for e.g. rice
•Rice Dispenser store up to 15kg of rice.
•One slide dispenses exactly one cup of rice (150g).
•No electricity and battery required.
•Keep the rice dry to avoid nasty pests.