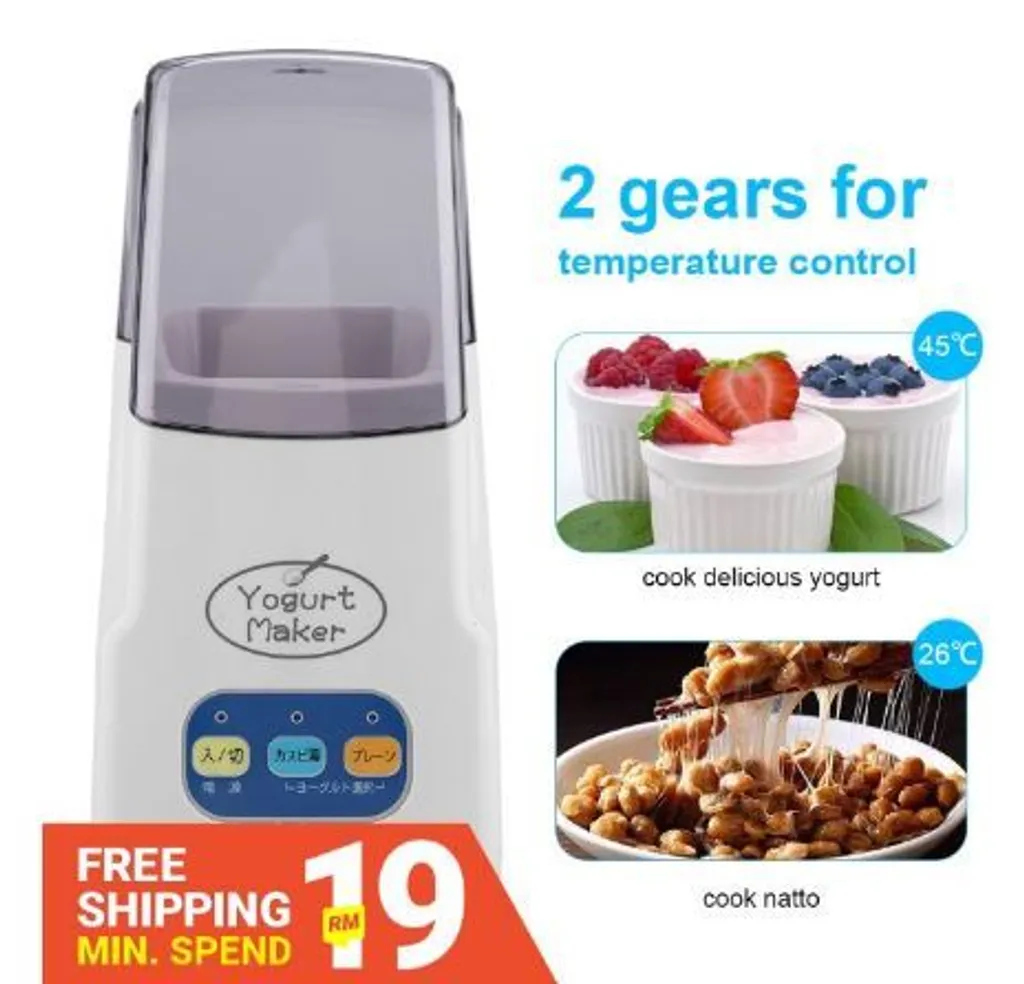 【Temperature Adjustable】 Electric Automatic Natto Yogurt Maker Machine Milk Fermentation Dessert DIY Tool
Product Description:
•【Malaysia Plug】
•【FREE: 1 x Measuring Cup】
•This yogurt maker is a convenient and practical cooking tool to make delicious yogurt by yourself
•Easy to operate, automatic machine allows you to make yogurt easily.
•You can enjoy healthy and nutritious yogurt even at home
•Portable for maximum convenience, can be used anywhere at anytime
•Easy to use with 2 gears for temperature control, cook delicious yogurt (45℃) and natto (26℃) for you.
•This is automatic yogurt maker, DIY your favorite taste yogurt, fresh and healthy.
•Freely paired with fresh fruits, nuts, nutritious and delicious, instantly detonating the taste buds, and can no longer be separated from homemade yogurt.